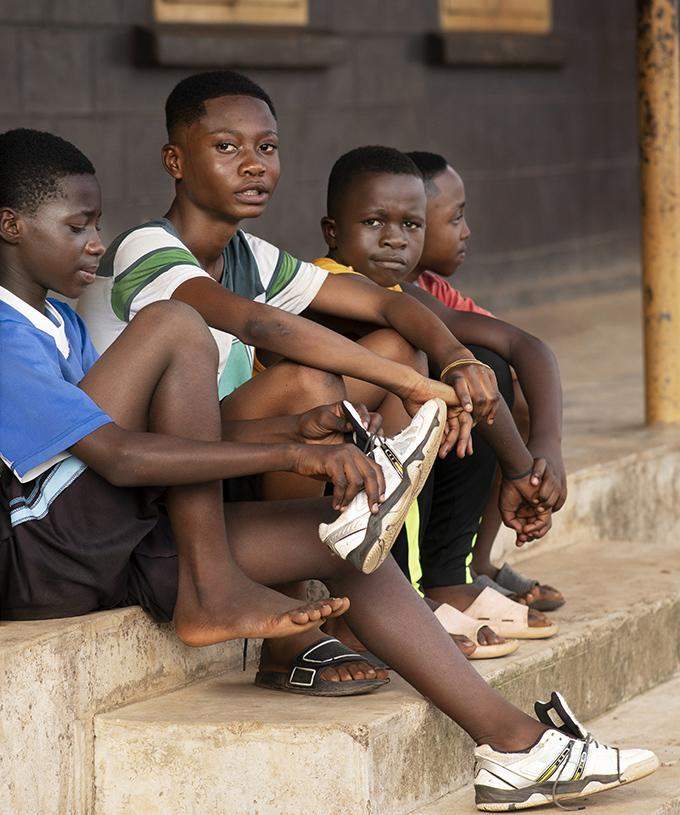 Protecting the Vulnerable – Our Mission
NGO-Damark is an organization committed to the daily protection of the most vulnerable populations. We have registered offices in Spain, United States, Ukraine, and South Africa, where we develop social, cultural, environmental, and educational projects capable of changing the world.
The values of our organization:
About Us in Numbers
Delivered 25,000 tons of food packages
Developed an educational program for 200,000 children
Distributed 500,000 disposable medical masks in Ukraine
Organized the efforts of over 60 volunteers
Evacuated around 1000 women, children, and elderly people. Among them, 52 disabled children and their families were evacuated via specialized medical flights
Dispatched 18 humanitarian convoys
Purchased 1 ambulance
Sent 18 humanitarian convoys (with about 360 tons of humanitarian cargo) to Ukrainian citizens
Held over 100 events and meetings for children and teenagers
Supplied approximately 9,000 Ukrainian books
Our Ongoing Projects
Implementing Projects in Africa to Combat Social Issues
Launching the "Helping Hand" project in South Africa to deliver food supplies to local communities.
Educational program "Open World" for 200,000 children, aimed at achieving the UN's Sustainable Development Goals.
Environmental initiatives in Ghana to improve local ecosystems.
Charitable Activities and Humanitarian Assistance in Ukraine
Charity event "Stop Covid" in Ukraine, involving the purchase and distribution of medical masks to underprivileged individuals.
Organizing volunteer efforts and evacuation flights since the onset of Russia's full-scale invasion into Ukraine.
Building a Center for Socio-Psychological Support and Educational Hub in Spain
Language course "EspañolExito: Discover the World of Spanish Language" created to provide essential skills for people looking to find work in Spain.
Socio-psychological support for immigrants adapting to a new environment.
In collaboration with the Ukrainian community in 2023, executed a book project "Language Everywhere", which involved sending 9,000 books from Ukraine to Spain to allow thousands of migrants the opportunity to read in their native language.
Together with you, we're changing the world – support our mission with a donation!
Support the Fund
Financial Support:
Join us and be a part of positive change in the world! Your donations help us expand our reach and provide assistance to as many people as possible.
We ensure that the money we receive has the maximum impact. Every penny counts.
You can support us by choosing a convenient payment method and amount for you: One-time or Monthly assistance (your choice).
Bank Details:
LA CAIXA IBAN: ES85 2100 3852 6802 0012 4217
BIZUM DONATION: 05362
Volunteering:
We invite you to join us as a volunteer! We're looking for individuals who want to help others, actively participate in projects, and make a positive impact on people's lives.
Your inner motivation and energy can be the driving force that propels our organization forward!
Partnership:
Join us in developing collaborative projects! We know how to merge business and charity, and we're open to building partnerships. Together, we can help those who are in the most vulnerable situations.
Projects You Can Fund by Choice:
What they're talking about us
Proin a lacus arcu. Nullam id dui eu orci maximus. Cras at auctor lectus, pretium tellus.
Duis rhoncus orci utedn metus rhoncus, non is dictum purus bibendum. Suspendisse id orci sit amet justo interdum hendrerit sagittis.
Duis rhoncus orci utedn metus rhoncus, non is dictum purus bibendum. Suspendisse id orci sit amet justo interdum hendrerit sagittis.
Duis rhoncus orci utedn metus rhoncus, non is dictum purus bibendum. Suspendisse id orci sit amet justo interdum hendrerit sagittis.
Helping people those who in need
Denounce with righteous indignation and dislike men who are beguiled and demoralized by the charms of pleasure of the moment so blinded by desire, that they cannot foresee the pain and trouble.
Wordwide non-profit charity
Give a helping hand for needy People